DCBA July Newsletter 2016
Tian Xia 在 星期一, 08/01/2016 - 10:31 提交
DCBA HIGHLIGHTS --
 
                The 21st Annual DCBA International Golf Open
On Tuesday September 20, the 21st Annual DCBA International Golf Open is going to take place 
at the gorgeous & historic Forest Lake Country Club in Bloomfield Hills, Oakland County Michigan. 
Receive a free hole sign with paid foursome (limited time)
DCBA 2016 Annual Summer Picnic
Stony Creek MetroPark, Michigan - On July 16, Saturday morning came with some of the best possible weather for DCBA's annual picnic. The 2016 annual picnic was held in Stony Creek Metropark which covers 4,464 acres with a large lake at its center. Over one hundred fifty DCBA Friends came to the picnic party!!
 Around 11a.m, our volunteers were busily cooking roast lamb, chicken and vegetables for the noon feast. While the meat was being cooked, pizza, snacks and drinks were served. Guests arrived, greeted each other and made some new friends.
By noon, most guests had arrived to partake of the feast and entertainment. When roast lamb was ready as well as chicken, mushrooms and vegetables, everyone lined up for the feast. Then all settled down with great food and started close conversation.
In the afternoon, kids seemed to love playing football on the lawn. Later, people were divided into to two groups to have a tug-of-war.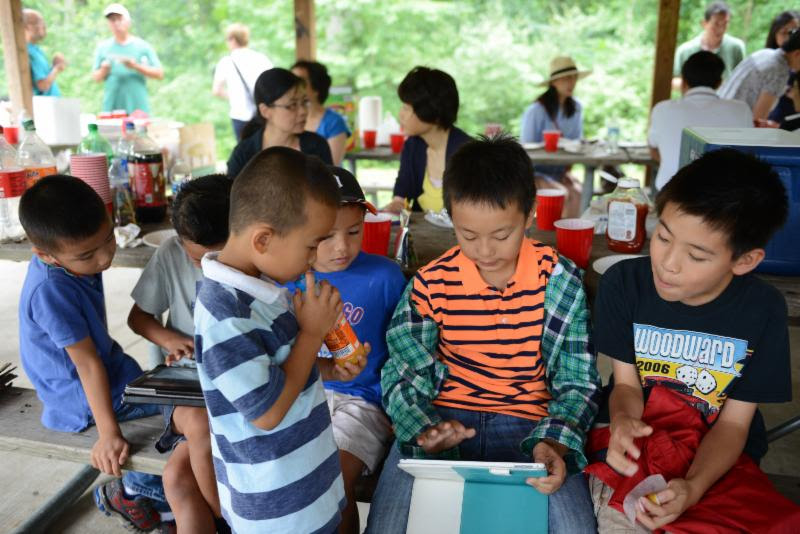 The picnic ended up late in the afternoon and all returned to their daily lives feeling enriched by the experience from the activity of the annual picnic.
DCBA in Community --
European Chambers' Summer Networking & Wine Tasting
Rochester, Michigan - DCBA participated 2016 European Chambers' Summer Networking &Wine Tasting at Meadow Brook Hall.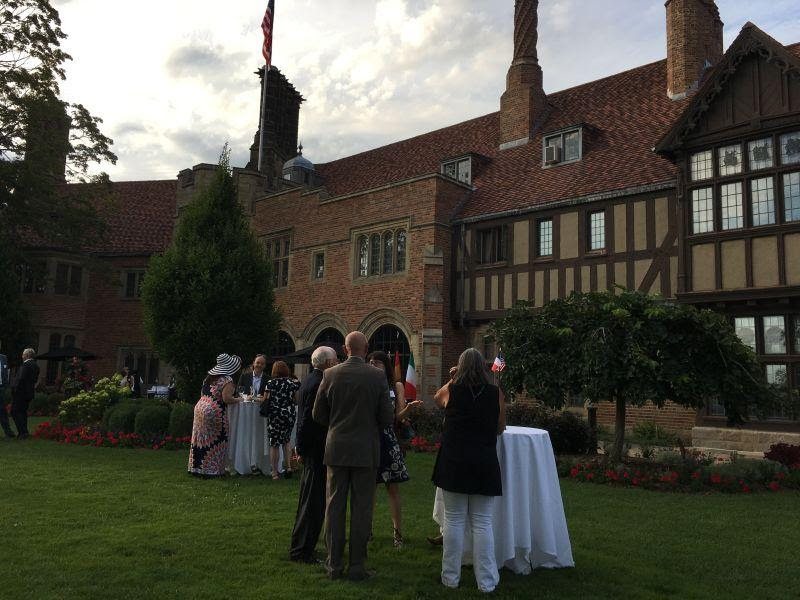 DCBA Job & Volunteer Opportunities--
Detroit Business Association is a non-profit organization operating in the State of Michigan, founded in 1995.
Its primary responsibility is to foster beneficial business relationship between Chinese and American business.  
We welcome you join us, sharing your talent, making new friends, finding job opportunities, and working with us to make contribution to our community!
DCBA Web New Features - Job Opportunity
 

DCBA Web features a new function for job seekers and recruiters to share local job opportunities info. 

 

The recruiters can sign-up at the dcba.com to post your job positions / descriptions under the web part of 
 DCBA 2016 ANNUAL SPONSORS 
RECOGNITION
-- Gold Sponsors --
-- Silver Sponsors --